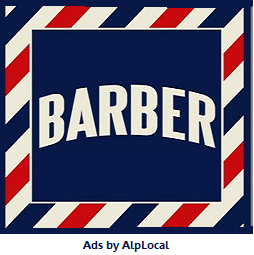 Local Barber Shop … serving our local cities and surrounding communities … performing Five Star Barber Services.
You are a very important person … don't leave your services to the unqualified … professionals are available to serve you.
We provide independent barber services to our local communities. Our barber services includes:

PROFESSIONAL BARBER SERVICES
– All Types of Haircuts

– Affordable Haircuts

– Complete Shave and Cut

– Men and Boys Haircuts

– Women and Girls Haircuts

– Local Seniors Cuts
ON LOCATION BARBER SERVICES
– Done-At-Business Haircuts

– Done-At-Home Haircuts

– Done-At-Office Haircuts

– Done-At-Hospital Patients

– Assisted Care Facilities

– Special Needs (Okay)
MAKE AN APPOINTMENT TODAY!



Find Your Favorite
FIVE STAR LOCAL MOBILE BARBER
Mobile Barber – Barber Shop
On Mobile … Fast!

---
These Great

Services

are Available!
Mobile Barber